The anus is a sensitive and susceptible part of the body, but it's not usually given the same dermatologic care and attention as other organs. Over time, the anus may lose its strength, vitality, elasticity or develop other problems, and that's where the ANAL REJUVENATION™ procedure comes in. Dr. Murrell is one of the nation's leading board-certified proctologists, known for his exceptional skills with ANAL REJUVENATION™ procedures. He curates the ideal ANAL REJUVENATION™ treatment plan consisting of Botox, laser ablation, or surgeries to restore your anus' original appearance, shape, elasticity, and strength. Patients from Atlanta can take a short flight down to Dr. Murrell's colorectal surgical center in Beverly Hills, CA.
Why choose Dr. Zuri Murrell for ANAL REJUVENATION™?
Dr. Zuri Murrell is a nationally-renowned, double board-certified, and award-winning proctologist. He was voted the Top Doctor for Colon and Rectal Surgeries in 2015-2020 by his peers, and he currently serves as the Director of the Colorectal Cancer Program at Cedars-Sinai. Dr. Murrell is also a member of several reputable surgical and colorectal organizations, including the American Board of Colon and Rectal Surgery, the American Board of Surgery, and the American Medical Association. Besides his flawless track record and stellar reputation, Dr. Zuri Murrell is also known for his warm personality and attention to detail. He patiently listens to all his patients and discusses their concerns to curate the ideal ANAL REJUVENATION™ treatment plan to address their unique cosmetic and medical expectations.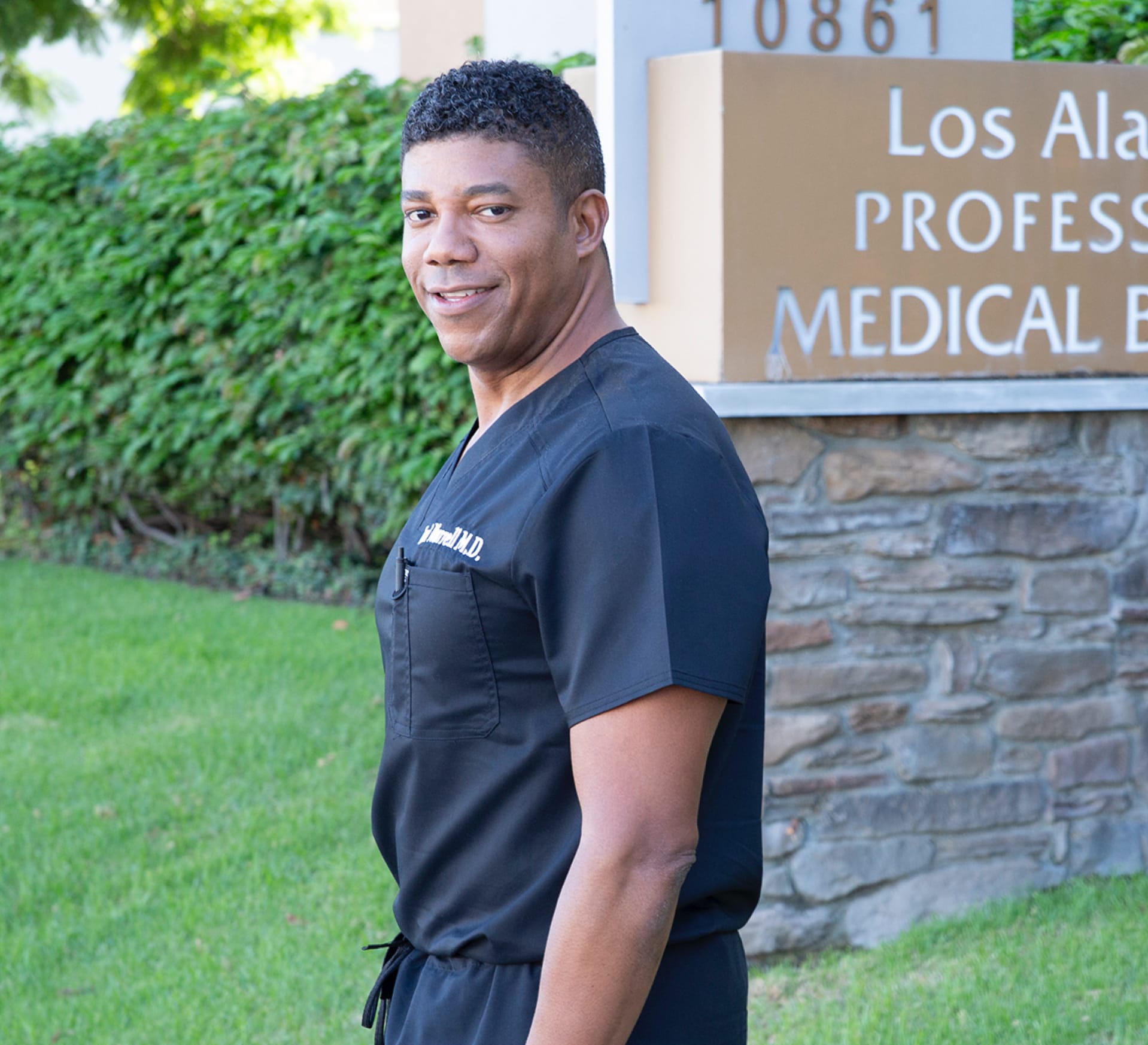 Expertise + Compassionate Care = Patient Satisfaction
Accreditations and awards are great, but there's no better validation than patients' satisfaction with their treatments. Dr. Zuri Murrell maintains a brilliant track record with 5-star reviews from patients. One of his recent patients wrote, "I had to have a phone consultation with Dr. Murrell because I live in Canada, but he made me feel very reassured and was extremely kind and knowledgeable. Then when I actually went to LA for my appointment, he could not have been nicer. Completely kind, professional, and extremely friendly. I had a small in-office procedure done, and he made sure to talk me through all the steps and then book another phone call a few weeks later to follow up. I am completely happy with his work and would definitely go back to him again with any other concerns. Great experience for a very nervous patient."