Zuri A. Murrell, M.D. is a highly-respected, board-certified colorectal surgeon serving Long Beach and the greater Los Angeles area. He has conducted a number of high-profile studies and authored many peer-reviewed papers, book contributions, and professional presentations to his peers on newer surgical procedures. Dr. Murrell remains at remains at the forefront of innovations in colorectal surgical techniques.
He is Director of the Cedars-Sinai Colorectal Cancer Center in Los Angeles and has extensive experience in diagnosing and treating a wide range of colon and rectal conditions, including:
Colon and rectal cancer
Crohn's disease
Hemorrhoids
Colitis
Inflammatory bowel disease
Constipation
Anal warts
Anal incontinence
Anal fistulas
Anal fissures
Anal abscess
Colonoscopy in Long Beach
Zuri A. Murrell, M.D. has been featured on the Hallmark Channel to discuss treatment and prevention of hemorrhoids. He has been voted by his peers as a Top Colon and Rectal Surgeon in 2015 and 2016 and featured in Los Angeles Magazine. He provides personalized care to each patient, taking the time to educate them on the condition they are suffering, and guide them through their treatment options. He is arguably the best colorectal surgeon Long Beach has to offer.
Dr. Murrell is dedicated to surgical excellence in state-of-the-art, non-invasive and painless treatments. He performs colonoscopy, colorectal cancer diagnosis and treatment, anal rejuvenation, and a wide range of minimally invasive colon and rectal surgical procedures. His advanced skills and excellent results have earned him a reputation as a leader in colorectal surgery and hemorrhoid treatment.
For treatment from a top colorectal surgeon in Long Beach, schedule a consultation with Dr. Murrell. He will listen attentively to your concerns, answer your questions, and custom-tailor treatment to suit your unique needs and preferences.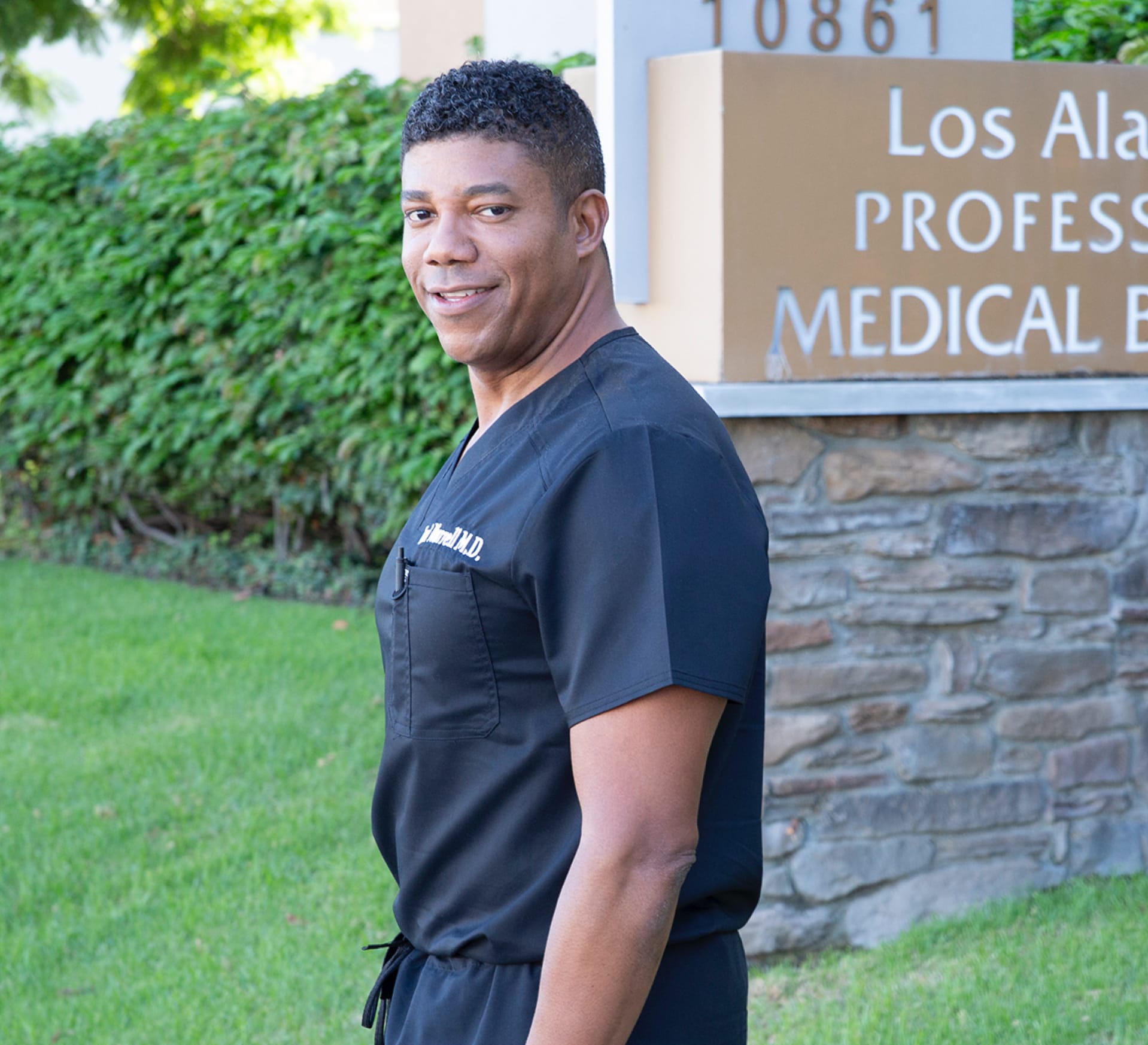 A treatment may include cosmetic procedures for strengthening and tightening the anal sphincter. Anal rejuvenation may include infrared coagulation, injections, or traditional surgery. Using the most advanced, least invasive surgical techniques, Dr. Murrell can create dermal tissues that are healthier and suppler, while improving functionality and blood circulation in the area.
For patients particularly concerned with the appearance of the anus, Dr. Murrell can perform anal bleaching. This procedure uses a bleaching solution to lighten pigmentation around the anus that has darkened due to aging, hormonal changes, pregnancy, or genetics.
Anal rejuvenation can alleviate pain and discomfort associated with many rectal conditions and helps create a healthier, more comfortable, and more aesthetic appearance. Dr. Murrell performs this procedure in the office or in our state-of-the-art surgery suite.
Long Beach
Long Beach is a Southern California port and coastal city with many unique attractions. Located on the Pacific Coast in the Los Angeles area, it is the second largest city in the L.A. metropolitan area with the second busiest container port in the nation.
Visitors and residents in Long Beach can experience dolphin and whale watching and visit the East Village Arts District, historical sites and history museums, and the Long Beach Antique Market. Top sights in Long Beach include:
Aquarium of the Pacific: In this public aquarium on a five-acre site on Rainbow Harbor, visitors can enjoy sea-life exhibits in a waterfront space. The aquarium is home to nearly 500 species of ocean animals.
Long Beach Museum of Art: Located in the Bluff Park neighborhood on Ocean Blvd, the museum features a café and works of Southern California artists.
Naples: This Long Beach neighborhood is built on 3 islands in Alamitos Bay and divided by canals that open into the bay.
RMS Queen Mary: The retired ocean liner moored at Long Beach serves as a floating hotel with amenities that include a renowned restaurant and lounge. She sailed for the Cunard line primarily on the North Atlantic Ocean from 1936 to 1967.
El Dorado Park: On the east side of the city and adjacent to El Dorado Regional Park, this Long Beach neighborhood offers fishing, camping, archery, parks, and zoos.
Shoreline Village: This is a popular waterfront boardwalk that features restaurants, quirky shops, souvenir stores, a carousel, live entertainment, beautiful views of the city, and gorgeous sunsets.
Rancho Los Alamitos: This historic site was part of massive Spanish land grant in 1784. Today, it is a living history museum that includes a rambling adobe ranch built in 1800, magnificent gardens, 6 agricultural buildings, and working blacksmith shop.